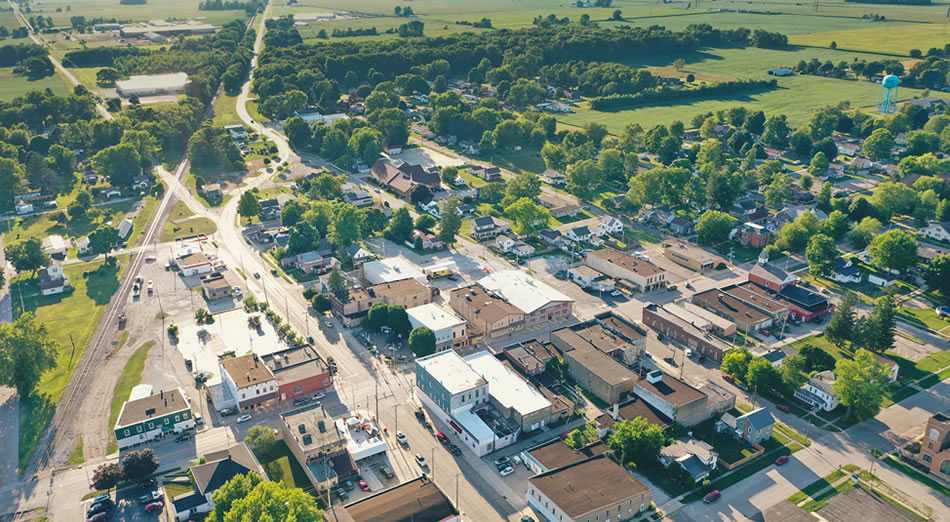 Economic Development
The Town of Bourbon is located along U.S. Highway 30 in the east-central portion of Marshall County, Indiana. Bourbon is located roughly 80 miles from Chicago and 50 miles from Fort Wayne. The town has the potential for some serious growth with ample sites suitable for building. Bourbon boasts existing facilities for heavy truck repair and industrial fabrication.
Bourbon is open for business and ready to partner with you
Our Community
The center of town is at the junction of Indiana State Road 331 and the old Lincoln Highway. It is situated on the south side of U.S. Highway 30, giving Bourbon terrific truck access to Chicago and other interstate markets. Industrial sites are located on the east and west sides of town.
Bourbon has a population of around 1,800 people. It has an excellent school system, wonderful recreation opportunities, and an astounding public library. The people of Bourbon are known for their hard work and skilled trades.
Rail Access
Bourbon is situated along the Chicago, Fort Wayne and Eastern Railroad, an important rail line connecting Chicago, Fort Wayne, and points east. Bourbon has a rich railroad history dating back to 1856. Traffic on the line includes gain, lumber, chemicals, steel, and petroleum.
UPS Shipping Facility
Bourbon is also home to a large UPS shipping and distribution facility, giving local retail and industrial businesses a convenient and competitive advantage.
Industry Partners
Bourbon is home to various industries.
Indiana Composites
Bates Corporation
Shells, Inc
Faulkner Fabricating
Lemler Oil
Stump Blinds
Northern Indiana Manufacturing